FAQ
Everything you need to know about the bunk bed with no screws.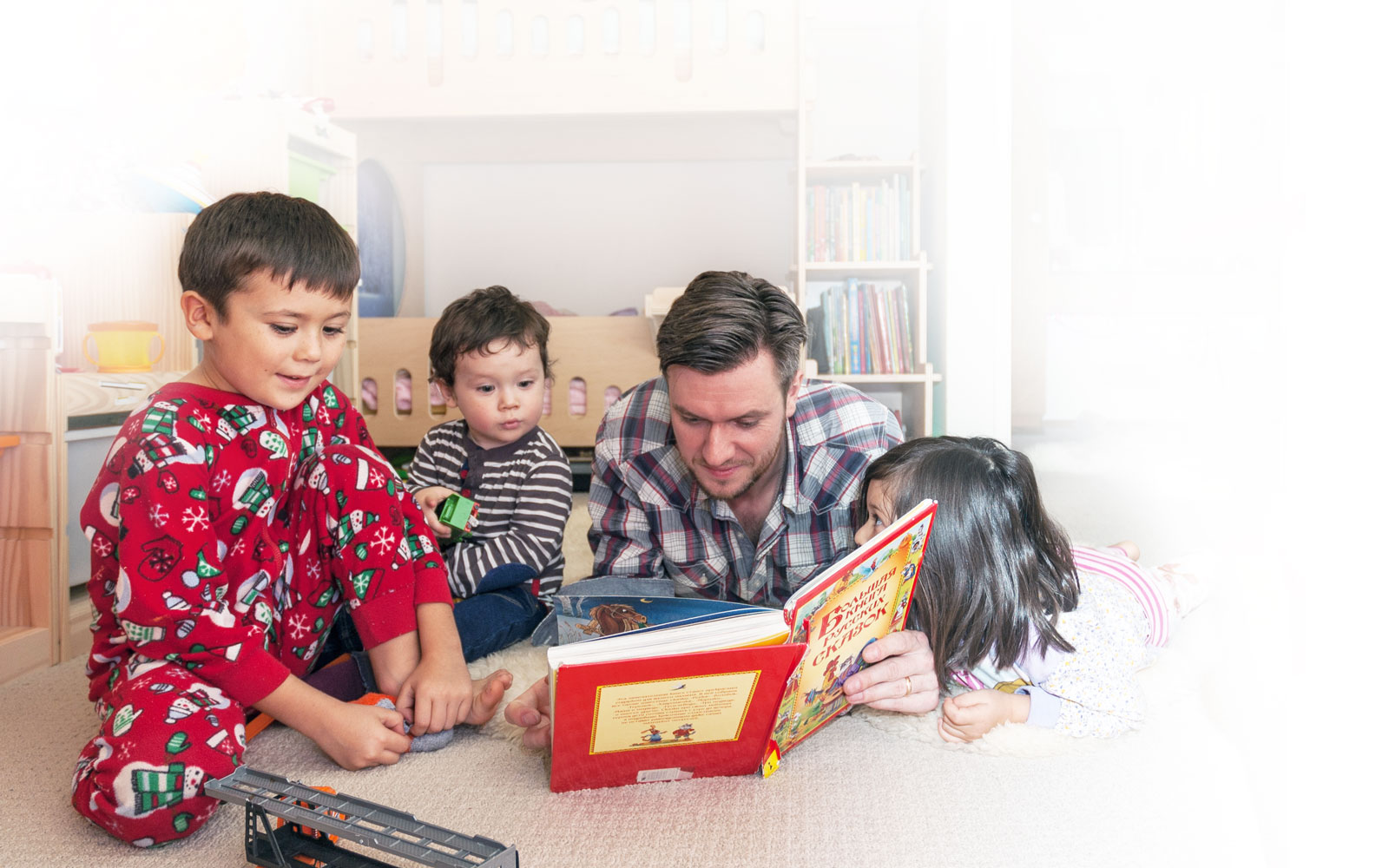 About
Bunk bed with no screws started as an experiment by me, Yuriy Sklyar – a designer, and a father of three. Over the span of two years, I've created many scale models of the bed with the help of Tinkercad, Illustrator, 3D printing and laser cutting, until it got to a point where I was happy with actually building a full scale version.
This bed was meant to be affordable, useful, compact, and beautiful – all at the same time! Find out more about the creation of the bed on my personal blog. I hope you enjoy it!

Mattresses
This bed was designed with crib mattresses in mind (52"×28") that do not exceed 7" in thickness. My three-year-old girl comfortably occupies the bottom bunk, and my five-year-old boy enjoys the top bunk (with about 6" left if he lays completely stretched out, which never happens while he sleeps). All kids develop differently, so it is up to you to determine whether this bed is right for your family, however I'd say that the age group is about 3-6.

Building
If you're the "crafty" type, you're in luck! Head over to the download section where you can find the following:
SVG file which can be used to laser cut a scale model to play around with (or to store your keys/wallets in).
CNC-ready files used to cut out the life-sized version using standard 4'×8'×3/4" sheets of plywood.
3D printable locking clips used to secure the interlocking panels in-place.
Optional 3D printable LED light strip clips that enable you to add ambient lighting to your bed.
Optional, spill-safe night tables which attach to side panels and freely slide along them, depending on where your child wants them.
Be sure to read the step-by-step tutorial on how to create the bed.

Assembly and installation
Assembling furniture can be a tedious (multiple size bolts/screws/nuts, etc) and time consuming (1-2+ hours) process. Bunk bed with no screws takes things to a whole new level of 'simple'! You require no tools to put it together (only to disassemble – for safety reasons), and if you've built some basic furniture in the past, you should be able to assemble the bed in about 15-30 minutes!
Although this bed is extremely stable – especially when the step-shelves are full of books – you should always secure it to the wall to avoid tipping. This is the only part that you need to use screws for.
Another fantastic feature of this bed is that it can feature stairs either on the right or the left side, all you have to do is mirror (flip) the main panel – very simple!

Ordering
In case you do not have the means to CNC the bed by yourself, you can either:
find a local woodworking shop, share the llink to www.freebunkbed.org and get them to cut it out for you, or
get pre-cut and pre-finished pieces delivered straight to your doorstep by ordering them directly from the Store (coming soon!)

Accessories and customizations
The open source nature of this bed design allows for many cool add-ons and features. For example:
you're able to customize the side panels with your own designs – anything from basic shapes and symbols, to child names, to art that your kids themselves have created. Get in touch if you'd like to create something special for them!
Extend your bed by adding two spill-safe night tables, which attach to the side panels. Kids can easily change their position by sliding them along the rail.
To brighten things up and add some ambiance to your kid's room, you can attach multi-color (RGB) LED light strips with the help of small 3D printed clips. Get the STL files from the Download section, or purchase a set of 20 clips from the Store.
Known issues
It has been over a year, and the bed has been put through rigorous testing. It shows no sign of wear that would compromise the bed in any structural manner. Since this is a beta version for both you and I, some post-beta remarks will be added here over time:
Steps make squeaking noise as you walk up and down them. This will be resolved by tapering the joints in the official V1.
One of the tabs on the bottom mattress base palate will prevent it from going into the bed. As a result, for now, it will need to be cut off. Official V1 will address this issue.

Support Open Source
Please spread the word in case you found this project useful. If you feel inclined, support further development by making a donation:
---